Replace Missing Teeth – Whiting, IN
Helping You Regain a Complete & Beautiful Smile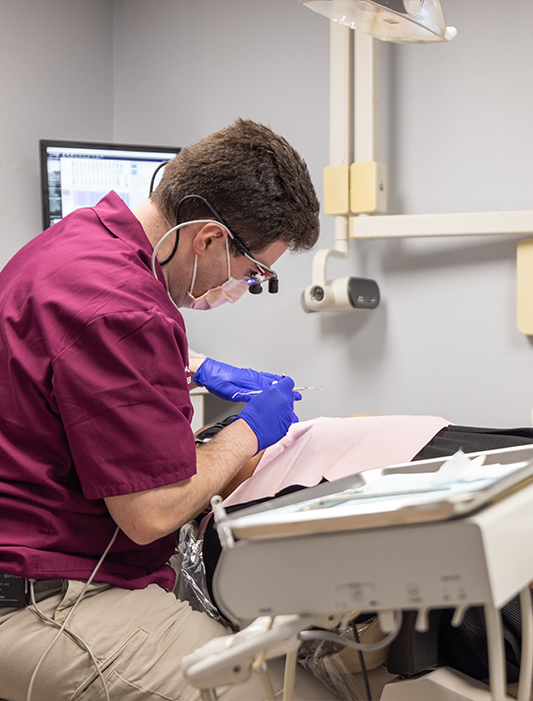 According to the American College of Prosthodontists, an estimated 178 million people in the United States are missing one tooth, while 40 million are missing all of their teeth. If you're affected by tooth loss, know that you're not alone, and our team of skilled professionals at United Dental Centers of Whiting can help restore the appearance and function of your mouth. We use the latest dental techniques and technology to provide you with prosthetics that look and function just right. Schedule a consultation with our team today to learn how we can help restore your grin by replacing missing teeth in Whiting!
Why Choose United Dental Centers of Whiting for Replacing Missing Teeth?
Start-to-Finish Dental Implant Treatment
We Accept & Maximize Dental Insurance
Highly Skilled Periodontist On Staff
Dental Bridges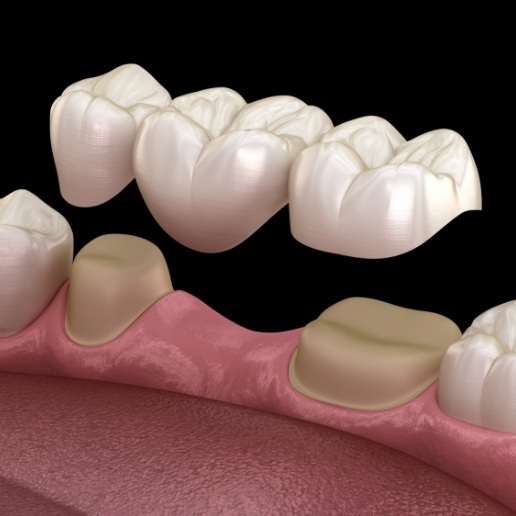 Dental bridges have two basic components to them: crowns that anchor the prosthetic in the mouth when they're attached to existing natural teeth, and pontics, which are free-standing replacement teeth that are placed between the crowns. Bridges are designed to replace one or more consecutively missing teeth within the mouth and are typically crafted from natural-looking materials like ceramic and porcelain.
Dentures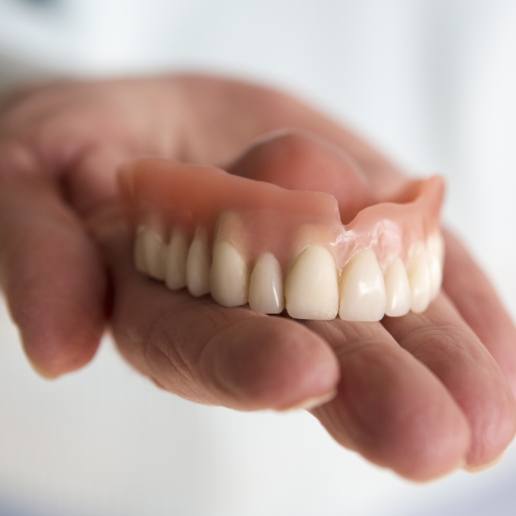 Full and partial dentures have different designs to accommodate different types of tooth loss. Full dentures secure over the gumline to restore a complete row of teeth, using natural suction in the mouth to stay securely in place, while partials are designed to fit snugly around surrounding teeth to fill gaps throughout the arch. Both designs are made to look natural, utilizing gum-colored acrylic for the base and ceramic or porcelain for the replacement teeth.
Dental Implants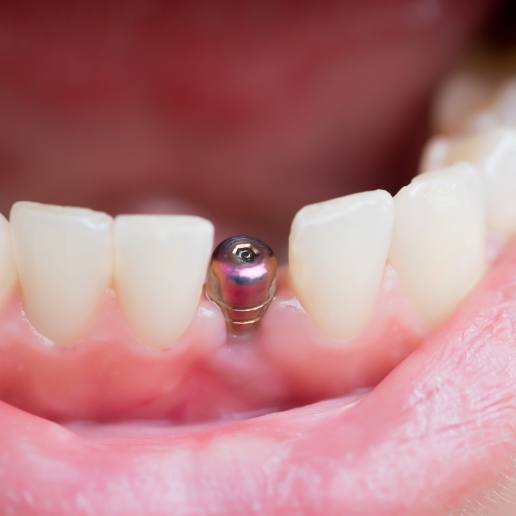 Dental implants are designed with aesthetics and function in mind. They're able to restore the entire structure of missing teeth from the roots upward to offer an array of unique benefits, including 80 percent restored bite power, few-to-no dietary restrictions, a natural look and feel, and prevention of jawbone deterioration. To learn more about this state-of-the-art tooth replacement solution, schedule a consultation with our dental team today.
Learn More About Dental Implants
Full Mouth Reconstruction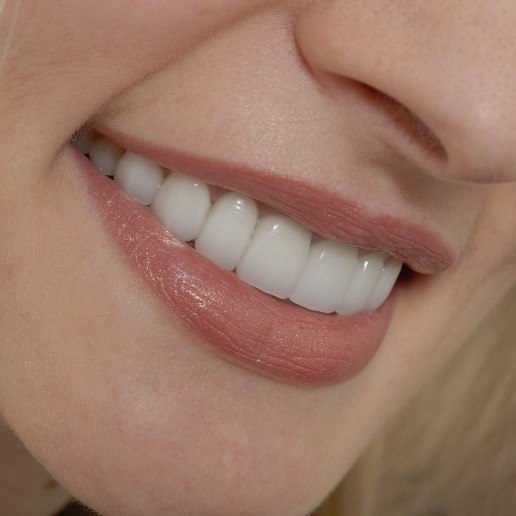 Our skilled team of dental specialists and experts can also complete memorable, transformative full mouth reconstructions if you require several cosmetic, restorative, or tooth replacement procedures. Based on your desires, budget, and timeline, we'll outline a treatment plan that will meet all of your needs. It can include one or more of our dental services with the goal to enhance the appearance, health, and function of your mouth.