Meet the Dental Team – Whiting, IN
Decades of Dental Care Designed for You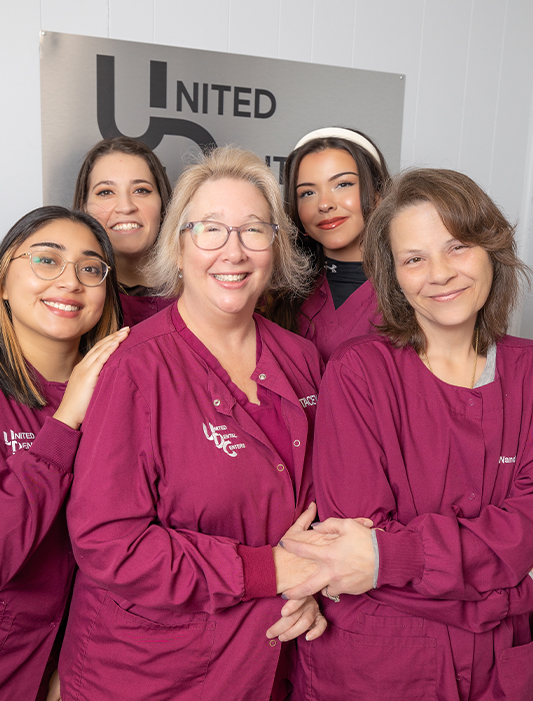 Finding a qualified dentist is important, but you also want to make sure that your dental team delivers the kind of compassion and care you and your family need. Fortunately, when arriving at our dental office, you'll not only discover that we possess a passion for the field but also for ensuring a positive and encouraging experience for our patients. Learn more about our exceptional dental team in Whiting below.
Wanda, Dental Office Manager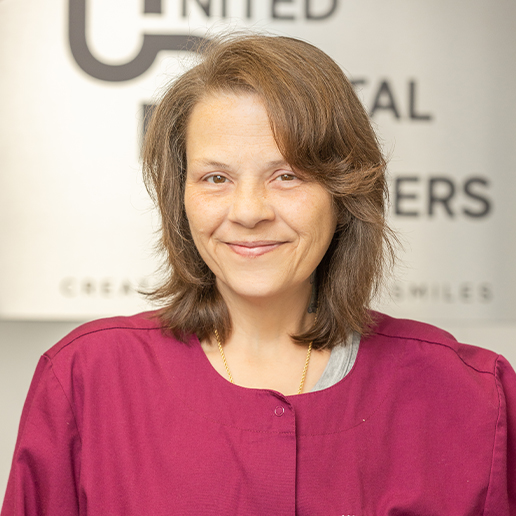 Wanda has been part of our team for over five years, and she loves that every employee here, no matter what their tenure, is treated just like family by the doctors! Away from work, she and her husband Gene have a grown daughter named Katlyn. In her free time, she enjoys being an active member of the Fraternal Order of Eagles, taking her nephews shopping, and hanging out with her dog Chopper.
Stacey, Dental Assistant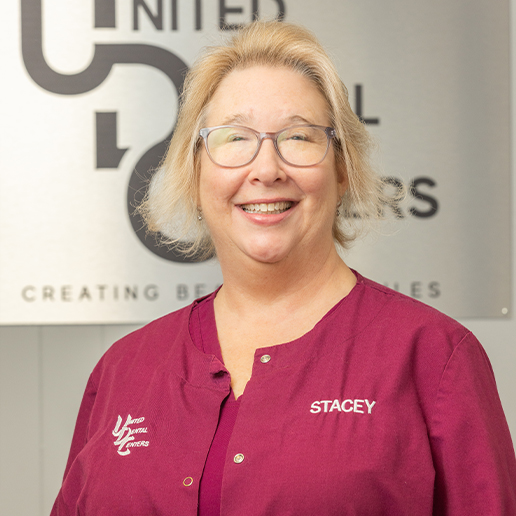 Stacey has been having fun taking care of our patients and working with our staff for over 30 years! She has her Expanded Duties certification and additional certifications in coronal polishing, dental sealants, and fluoride treatment. On the weekends, she likes to spend time with her two daughters and one granddaughter as well as visit different breweries to try new beers and foods.
Kaylee, Front Desk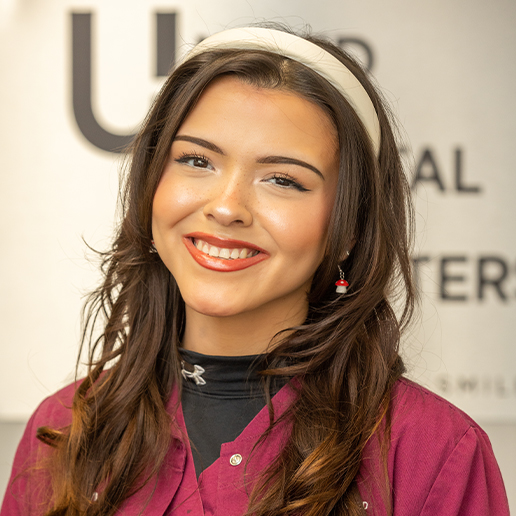 Kaylee loves multitasking, which makes her the perfect person to be at the front desk! She also likes that she's constantly learning about dentistry. When she isn't at the office, you'll typically find her at home watching movies and cuddling with her two cats. She also likes having fun with her two nieces and painting.
Leticia ("Letty"), Front Desk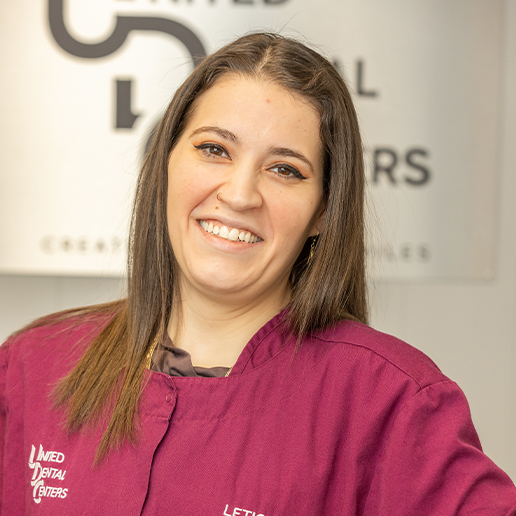 Letty learns something new every day at our practice, whether it is about dentistry or a patient's unique story. It keeps things interesting and makes the job eternally rewarding! She has dental assistant training through Ivy Tech and worked in that position before transitioning to the front desk. At home, she has four lovely children, so most of her weekends involve driving them between their various sports and activities.
Vanessa, Dental Assistant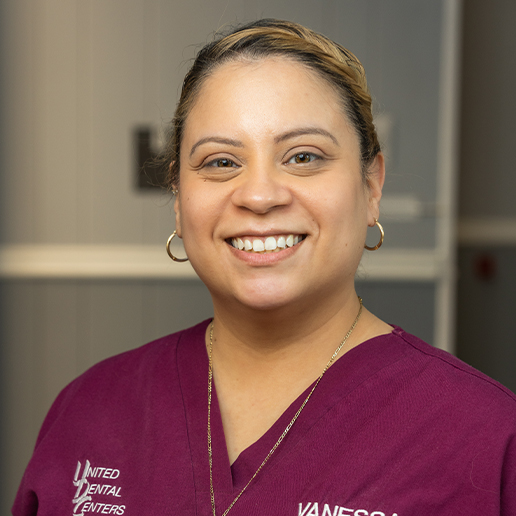 Nothing makes Vanessa happier than helping a patient feel great about their teeth! She has almost 20 years of dental experience, is a graduate of Indiana University, and has her Expanded Duties certification.
Melissa, Dental Hygienist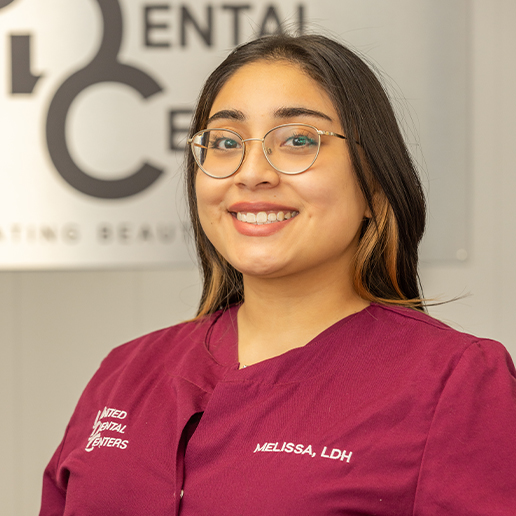 Melissa is proud to say that she learns from everyone, including our dentists, her peers, and also our patients! She is a graduate of Indiana University and decided to go into the dental field after initially being scared of the dentist. Her opinion changed when she had a great experience getting braces as a teen. To relax, she likes to try new foods, watch movies and TV, and take care of her plants.
Morgan, Front Desk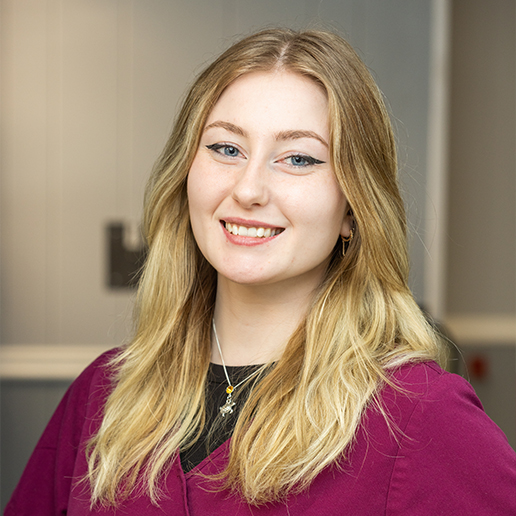 Morgan is constantly learning and enjoys having a predictable schedule at her job, which isn't true of most other health professions! In her free time, she likes to hang out with friends and family, play video games, and listen to many types of music.
Monique, Dental Assistant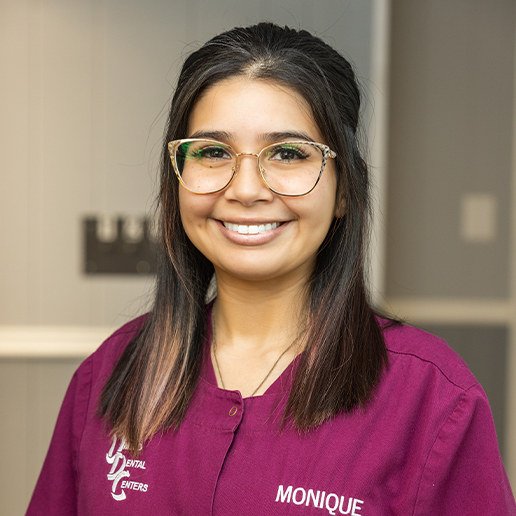 Monique has been with us for about a decade, and she says that the best part of her job is getting to know our patients while serving them alongside her amazing coworkers. She attended the University of Illinois at Chicago and Purdue Northwest, and she has certifications in coronal polishing and placing sealants in addition to experience in pediatric dentistry. When not at the office, you'll usually find her performing or rehearsing with her mariachi band or just relaxing at home with her cat!